Description
Dimension:2000*900*450mm
Products are used high-quality cold-rolled plate (steel spray 0.8 ~ 1.2mm). By the mold sheet metal line Seiko made. Pressure, strength, impact resistance, not easy to deformation.
Spraying materials using green foam. On the human body and the surrounding environment does not cause harm. Non-toxic, no side effects, no smell when used.
Connection standard pieces (galvanized), support reinforcement accessories wear resistance, hardness to meet the load-bearing requirements.
Hardware and other accessories are selected by Zhejiang Wang Industrial production of steel office furniture accessories. Environmental protection, hard wearing, smooth touch, corners without cusp.
Bookshelf series of products for libraries, archives and enterprises open-shelf reading, storage of books and information, access convenience. According to the site conditions, the user requires a flexible installation, placed in a row of good visibility. Frame material used Baosteel ST12 quality cold-rolled steel sheet shear molding, frame stability, not easy to shake, no rod. The distance between layers and layers can be adjusted according to the needs of users, easy assembly. Surface treatment using automatic electrostatic matt spray, the film's strong adhesion, uniform color, will not appear stripping, fading phenomenon, excellent corrosion resistance. But also can be wood grain attached to the film, to bring you the beauty of wood at the same time also has good strength, corrosion resistance and other advantages of steel structure.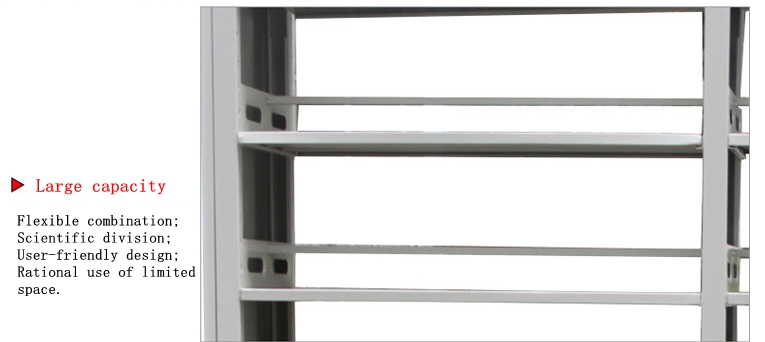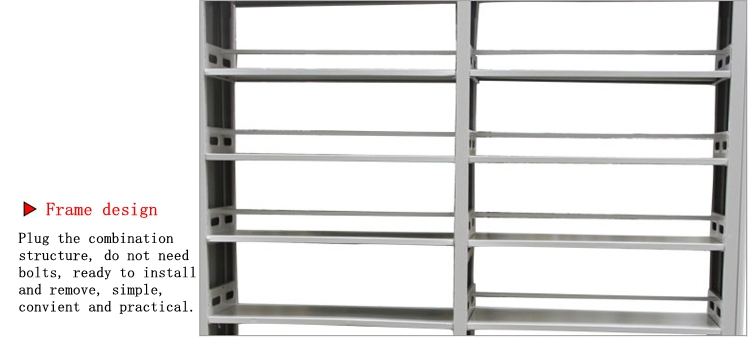 For more details about bookshelves please don't hesitate to contact us! You're always welcome to visit our factory.