Description
Smart Shelves (intensive cabinets) is a set of manual, electric, computer control in one of the intelligent network of shelves. It can achieve long-distance operation, macro automation frame control. The three transmission modes are independent and do not affect each other. With triple security protection system, automatic positioning and remote control function.
Regular specification:
Height: 2300mm
Length: 900mm
Depth: 500mm, 550mm, 600mm, 650mm, 700mm, 800mm (for double-sided)
350mm, 400mm, 450mm (for single-sided)
Storage layer: 6 layers
The distance between shelves: 330 mm
Unit shelf load: 80 kg
Square steel track: 20mm × 20mm , 3.0mm chassis, 1.5mm composite pole, 1.0mm shelf, 1.2mm side panel, 1.0mm door, rotating mechanism, shockproof device, anti-fall device, brake device and dust, anti-rat device, intelligent control System and other components.
Smart Shelves System Features:
structural features: The dense frame using advanced integrated transmission, to ensure the reliability of transmission. In the electric control state or manual control state, in addition to the fixed column, the movement of each column with a clutch column chain wheel separation without driving, reducing the transmission resistance, reducing the operation of the driving force to make the operation more convenient.
function features: Computer intelligent multi-function Shelves automatic control system integrates computer control, electric control, manual control in one. Three kinds of operation are independent of each other, each function does not interfere, and mutual protection.
Highly intelligent: The core of the intelligent multi-functional computer rack is a single-chip computer and a computer. This provides a powerful platform for intelligent design. The product automatically generates an identification code when the file is recorded, and between the host computer and the compact rack Two-way communication, to achieve the orderly management of unordered data storage functions, real-time monitoring of each state, abnormal voice prompts. The entire file management easy, fast, accurate and safe. Reduce duplication of work, improve work efficiency.
Security: intelligent multi-function computer intelligent control system control part of the low-voltage control. Control board voltage 5V, 12V DC voltage, electromagnetic clutch 24V DC voltage. Integrated motor with 36V DC voltage. At the same time, the corridor uses infrared security protection to ensure the safety of characters.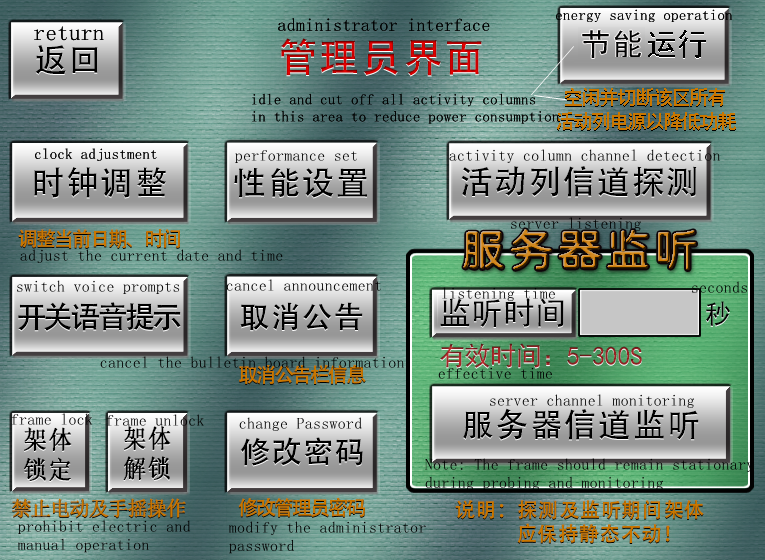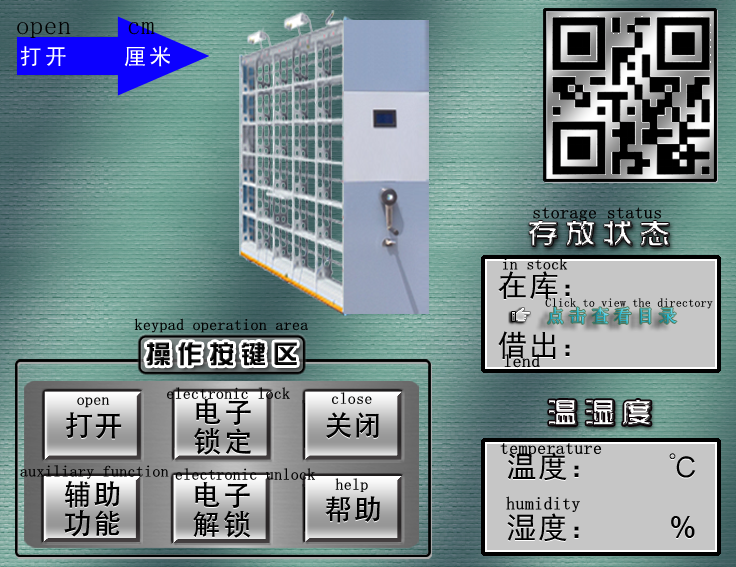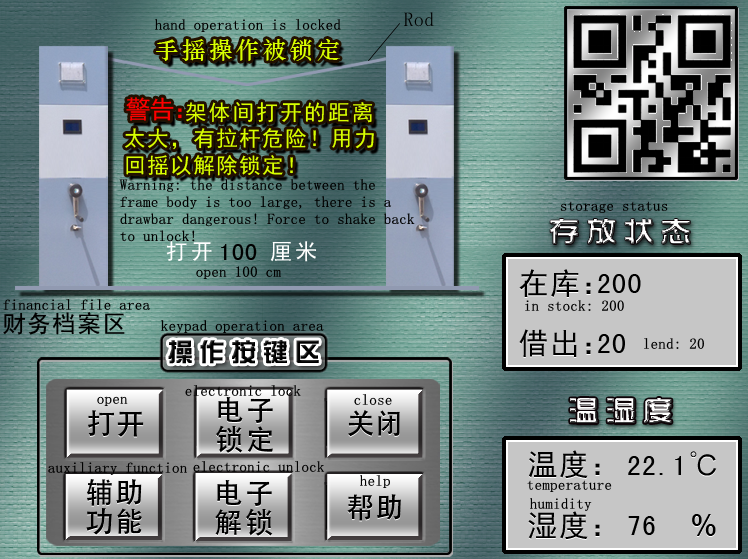 For details please contact us at your free time. We welcome you to visit our factory!