Description
Movable Filing Cabinets Storage Shelf Bank Office Furniture Industrial High Density Steel Shelving
Manual Mobile intensive cabinet series is widely used in enterprises and institutions of the library, archives, reference room and so on to store books, file archives. Intensive cabinets are based on the characteristics of the warehouse layout. Make full use of space, the use of multi-section multi-joint placed in a fixed orbit to form a whole, by hand or electric way to move the column to access. Our company's intensive cabinet with high-quality cold-rolled steel plate molding. Surface by degreasing, rust, phosphating and other processes for 10 pre-treatment, the latest international trend of sub-matte electrostatic powder, high temperature plastic from. The product has excellent corrosion resistance. Frame body design exquisite, smooth lines, the storeroom clean and beautiful. Operation light and flexible, smooth running. Combination of design, removal and disassembly are not damaged. Each column body has a safety limit and anti-dumping device to protect the safety of personnel within the channel. The side frame is fitted with a lock for overall locking. The contact surfaces between the body cabinet are cushioning and magnetic seal strips. Has a good dust, rodent, moisture and fire protection. The rotating mechanism adopts precision bearings, and the rotation is flexible and smooth. Laminate layer can be adjusted freely according to need.
Product description:
Chassis: Welded chassis, steel is good, no deformation, the surface spray, the factory installed before the calibration test, 3mm hot plate bending, 204 universal bearing φ20mm short axis docking, the middle to galvanized pipe connection, front with dedicated Bearing, anti-tilt device.
Upright: 1.2mm thick Shanghai Baosteel SPCC cold-rolled plate bending forming, steel plate in line with GB / T11253-89 standards. Material for the SPCC, ST12 and Q195-235, partitions, side panels should be able to adjust the height along the vertical direction of the column, the column hanging plate hole spacing of 50mm.
Shelf board: 1.0mm Shanghai Baosteel SPCC cold-rolled plate, baffle bending thickness of 25mm, using three bending process, single-sided partition on the uniform load 80KG, 24 hours after unloading, no cracks and permanent deformation.
Sealing device: Magnetic seal, and a dust, anti-rat device.
Locking device:Each column can be locked, each combination can be locked.
Transmission mechanism: Integrated transmission mechanism, the factory assembly verification precision machining sprocket, indirect transmission, three speed, the use of motorcycle chain.
Handle: Free clutch-type folding handle or disc-type swing handle, the structure of the ratchet automatic hanging gear, disabled, the handle can be suspended in the vertical position.
Surface treatment: Surface by phosphating, pickling, electrostatic spray, etc. thirteen processing. Import Germany spray equipment, the use of Shanghai Phantom of the thermosetting powder, matt electrostatic spray.
Ground track: Using 20 * 20mm solid square steel, galvanized surface, back surface welding, limit device, 3mm rail protection plate surface spray.
Installation requirements:
After the installation of the track, in any 1m long, the horizontal difference of not more than 1mm, the corresponding deviation between the orbit level of not more than 1mm, the parallelism between the two tracks deviation of <0.1-0.3mm, the total length of not more than 2mm.
Technical Parameters
Structure
Depth
Width/Bay
Height
Layer
Layer Space
Bay Number
Full Length
Rail Number
Shelf Load
Double-sided
500mm
900mm
2400mm
5
380mm
2
1900mm
2pcs
≥80kgs
550mm
6
330mm
3
2800mm
2pcs
600mm
7
280mm
4
3700mm
3pcs
650mm
8
205mm
5
4600mm
3pcs
700mm
12
155mm
6
5500mm
4pcs
800mm
7
6400mm
4pcs
Single-sided
350mm
8
7300mm
5pcs
400mm
9
8200mm
5pcs
450mm
10
9100mm
6pcs
Packing & Shipment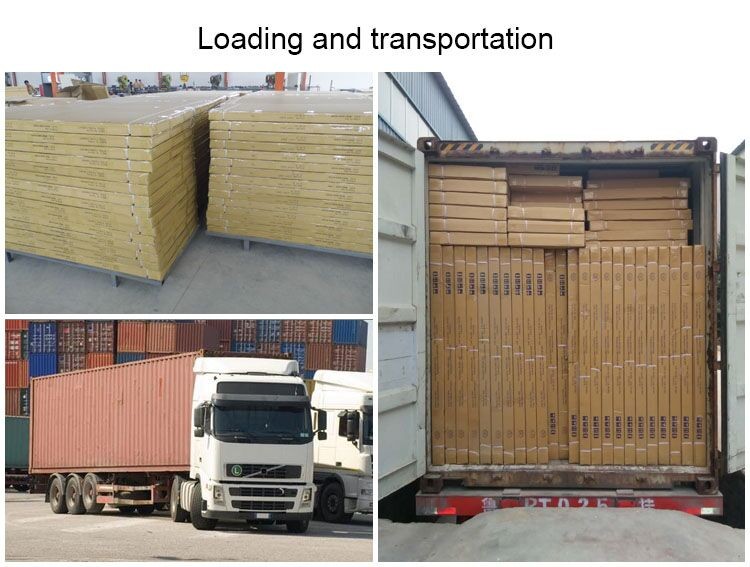 Remark:
1. Height of the shaking handle (control button) from the ground is 1000mm;
2. Ground load requirements ≥ 400kg / m2, fail to meet the requirements, can be used I-beam or channel reinforcement;
3. Special circumstances can be customized according to client requirements;
4. We can provide CAD graphic design according to the customer's room layout.